End the NSA's Call Detail Records Program Once and for All
Over nearly two decades, the NSA has searched millions of Americans' telephone call records—all without a warrant or, for the vast majority of these calls, any suspicion of wrongdoing.It's time to end the mass telephone Call Detail Records (CDR) program once and for all. Tell your members of Congress to support the Ending Mass Collection of Americans' Phone Records Act (S. 936, H.R. 1942).
Under the CDR program, the NSA has collected information about millions of Americans' phone calls. While these records don't contain the actual contents of telephone calls, they do include phone numbers and call times and length—more than enough information to provide the NSA a clear picture of our social relationships, interests, and affiliations.Besides being an invasion of Americans' privacy, the program is also ineffective: prior to the passage of the USA FREEDOM Act, both the Privacy and Civil Liberties Board and the President's Review Group on Intelligence and Communications Technologies concluded that the CDR program was neither essential nor effective in the government's counterterrorism investigations.Ever since USA FREEDOM reformed the CDR program in 2015, the civil liberties community and members of Congress have repeatedly asked the NSA for information about how widespread the NSA's surveillance is, but the agency has been unable or unwilling to provide that information. In May 2018, the Agency admitted that it had collected countless records that it wasn't legally authorized to obtain. And in 2019, the New York Times reported that the NSA had stopped using the program altogether.Let's end this invasive surveillance program once and for all. Please tell your members of Congress to cosponsor S. 936 and H.R. 1942.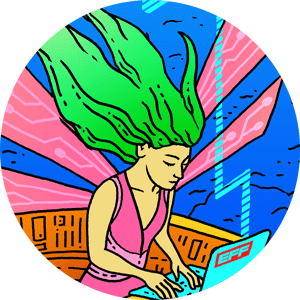 Thank You!
Your action is important and contributes to preserving a free, open internet.
---
Spread the word:
---
EFF is supported by donations from folks like you. We appreciate anything you can give!
Donate