Fight Back Against Brazil's Draconian New Cybercrime Bills
The Brazilian Parliamentary Commission of Inquiry (CPI) on Cybercrimes of the House of Representatives has recommended the creation of not one, but seven new Internet-related bills. The proposals go against the collaborative spirit of the Marco Civil da Internet and roll back existing safeguards for freedom of expression and privacy online. Tell Brazilian lawmakers to reject the CPICIBER report!
The bill presented by the CPI contains alarming proposals such as:
Allowing police warrantless access to IP addresses;
Requiring sites and apps to monitor content to prevent new sharing of materials already deemed offensive by court decision;
Criminalizing improper computer system access that presents a "risk of misuse or disclosure" of data, even if no actual misuse or disclosure occurs—broad and vague terms that also apply to actions with no criminal intent, jeopardizing legitimate security research that might never be done if obtaining prior permission were a legal requirement;
Allowing judges, in direct violation of net neutrality rules, to block sites and applications that are used for criminal purposes or not complying with demands for user information.
We call on the Brazilian Congress to continue to defend a free and open Internet and to oppose the bills so we can keep moving forward to protect digital rights for all Brazilians. The fight against cybercrime must not threaten the Brazilian Marco Civil da Internet, let alone the Brazilian Constitution!
More information:
Nota Técnica da sociedade civil para Relatório Final da CPICIBER - Instituto Beta, Coding Rights, Intervozes
EFF Contribution to the Brazilian Parliamentary Inquiry Commission on Cybercrime
Access: Cybercrime proposals would gut digital rights in Brazil. Join us to stop them
Brazil's Internet is Under Legislative Attack
Abaixo-assinado à CPI de Cibercrimes da Câmara: não legitimem os perigosos projetos de lei sobre crimes cibernéticos
Sessão de emergência durante a RightsCon 2016 com ativistas brasileiros comentando o relatório da CPI de Crimes Cibernéticos (English)
Nota de esclarecimento em razão do Relatório da CPI - Crimes Cibernéticos, divulgado no dia 30 de março de 2016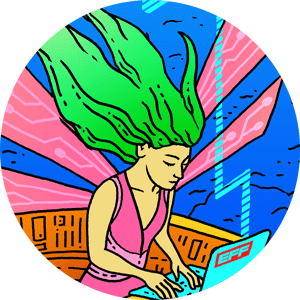 Thank You!
Your action is important and contributes to preserving a free, open internet.
---
Spread the word:
---
EFF is supported by donations from folks like you. We appreciate anything you can give!
Donate