La Ley Stalker Afecta Nuestra Privacidad Y Crea Inseguridad
Digámosle juntos al Congreso peruano que la vigilancia desproporcionada pone en riesgo a todas y todos los peruanos
En las próximas semanas, la Comisión de Constitución y Reglamento del Congreso del Perú revisará el Decreto Legislativo 1182, también conocido como #LeyStalker o Ley Acosadora. Esta nueva ley autoriza a la policía acceder, en casos de flagrancia, a los datos de ubicación de tu celular sin necesidad de orden judicial. También obliga a las operadoras de internet y telefonía a retener por tres años los registros de tus comunicaciones las cuales pueden ser accedidas por el gobierno en un futuro, previa orden judicial. El DL 1182 afecta a todos y todas las peruanas que se comunican usando el teléfono fijo, celular e Internet, independientemente si estos son sospechosos de delito alguno.
El Poder Ejecutivo no ha presentado sustentos jurídicos ni técnicos para introducir estas medidas. En cambio, la exposición de motivos que ha enviado al Congreso está compuesta de párrafos copiados de distintos textos, incluyendo una norma declarada inválida en Europa y hasta un ensayo criticando la retención de datos escrito por un abogado colombiano.
Cualquier medida que pretenda restringir derechos fundamentales debe de ser adecuadamente estudiada, discutida y conversada con los distintos actores involucrados en la solución propuesta. Sin embargo, el DL 1182 fue aprobado directamente por el Poder Ejecutivo peruano, sin debate previo, en plenas fiestas patrias y sin ningún sustento adicional.
Más información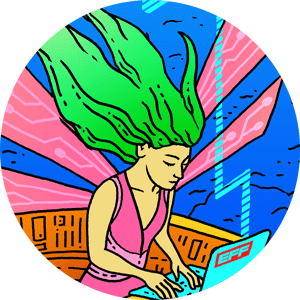 Thank You!
Your action is important and contributes to preserving a free, open internet.
---
Spread the word:
---
EFF is supported by donations from folks like you. We appreciate anything you can give!
Donate