Legisladores chilenos: ¡No eliminen el licenciamiento abierto de obras audiovisuales!
La Cámara de Diputados de Chile, recientemente aprobó un proyecto de ley (Boletín 9889-24) que imposibilitará que los creadores de obras audiovisuales compartan sus obras mediante licencias abiertas como Creative Commons. El proyecto se encuentra actualmente en el Senado.
A primera vista, la propuesta parece bien intencionada. Esta daría a los autores audiovisuales derecho a una remuneración irrenunciable. Eso significa que los autores todavía tendrían derecho a recaudar dinero por un video que han creado incluso si han transferido sus derechos de autor a una tercera persona desagradable.
Sin embargo, esta propuesta creará más problemas que los que resolvería. Haría el licenciamiento de obras audiovisuales más cara y complicada. También cerrará las puertas a opciones no tradicionales de licenciamiento de obras.
Algunos creadores prefieren conservar y/o ejercer la opción de permitir ciertas libertades respecto al uso de sus obras, por ejemplo, usando licencias Creative Commons. Incluso, existen creadores de videos cuyo modelo de negocios se basa en el licenciamiento abierto. El derecho de autor debe incluir la capacidad de decidir el destino de tus propias obras y el derecho a optar por no ejercer control sobre ellas.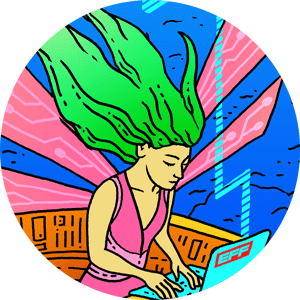 Thank You!
Your action is important and contributes to preserving a free, open internet.
---
Spread the word:
---
EFF is supported by donations from folks like you. We appreciate anything you can give!
Donate