O Brasil Construiu Uma Das Melhores Leis Para Internet Do Mundo. Impeça o Congresso de Aprovar a Pior
O Marco Civil da Internet é a carta de direitos para a era digital construída com participação ampla e intensa da população. Após pouco mais de um ano de sua entrada em vigor, e antes mesmo de sua regulamentação, alguns políticos estão planejando sua destruição. Um novo projeto de lei, o PL215/2015, permite aos que estão no poder censurar a Internet e exige que os internautas brasileiros entreguem seus dados pessoais ao acessar qualquer aplicativo de celular ou site. Caso requisitados, todos esses dados poderão ser disponibilizados para as autoridades mesmo SEM ordem judicial. Diga ao Congresso para votar Não.
Uma nova proposta de lei sobre crimes contra a honra, o PL 215/2015, pode destruir os princípios de privacidade, direito à informação e liberdade de expressão presentes no Marco Civil da Internet.
Se aprovada, a lei irá:
Exigir que todo provedor de conexão, site ou aplicativo colete o nome, endereço completo, telefone, CPF e e-mail de TODOS os seus usuários. E mais: tais informações deverão ser entregues às autoridades SEM ordem judicial, caso solicitadas.

Permitir que qualquer pessoa solicite a exclusão de conteúdos que considere ofensivos à sua honra ou que os associe a um crime de que tenha sido absolvido. A medida afetará desde sites e posts nas redes sociais, até as versões online de grandes jornais e arquivos digitais.
Nenhuma dessas duas medidas possui qualquer garantia à liberdade de expressão e ao direito à informação. Os poderosos podem usar essa lei para apagar a história e perseguir defensores de direitos humanos.
Os parlamentares estão tentando apressar a aprovação deste projeto: eles precisam ouvir sua opinião. Tuíte para Deputados e conte a seus amigos.
Mais informações
Leia o texto da lei e acompanhe a tramitação do Congresso
O que há de errado com o PL 215/2015(PDF)
Políticos Brasileiros Planejam Adicionar ao Marco Civil a Obrigação de Coleta de Nome Real e o Direito a Apagar a História
Brazil's Politicians Aim to Add Mandatory Real Names and a Right to Erase History to the Marco Civil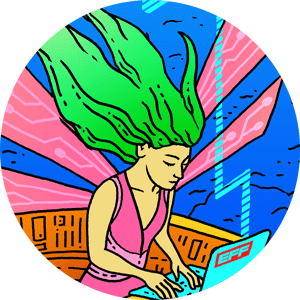 Thank You!
Your action is important and contributes to preserving a free, open internet.
---
Spread the word:
---
EFF is supported by donations from folks like you. We appreciate anything you can give!
Donate