Free Speech
PL das Fake News no Brasil: Diga aos senadores/as que novo relatório é um grave risco a direitos conquistados
O "PL das Fake News," que tramita no Senado brasileiro, segue sendo uma grave ameaça à privacidade, à liberdade de expressão e à segurança na rede. Novo relatório obriga o rastreamento das nossas mensagens, impõe censura privada pelas plataformas e pode levar à identificação em massa dos usuários. Ele também compromete a segurança do armazenamento de nossos dados pelas empresas e insere de última hora uma obrigação de remuneração que pode limitar, ao invés de incentivar, o acesso a conteúdos online. Diga aos senadores/as que o PL das Fake News não pode ser aprovado assim!
Veja alguns dos piores problemas das propostas em discussão:
Obriga empresas como Facebook/Instagram, Twitter e WhatsApp a monitorar a identidade dos seus usuários, forçando-as a pedir documento de identidade e, em alguns casos, vinculando essas contas a números de celular.

Obriga empresas como o WhatsApp a rastrearem as nossas comunicações e guardarem todas as cadeias de mensagens que você, sua família, jornalistas, tantas outras pessoas encaminham, mesmo que não tenham feito nada de errado. Isso obrigaria as empresas a reduzirem a proteção da privacidade de todos, enquanto pessoas mal-intencionadas ainda teriam como burlar as medidas.

Transforma as redes sociais e aplicativos em fiscais da expressão online. O PL cria uma obrigação geral de monitoramento de conteúdos vinculados à "prática de crime" e força as empresas a removê-los imediatamente. Regras como essa são um golpe à liberdade de expressão, pois levam as empresas ao cumprimento exagerado, por receio de punição, e causam a censura de uma série de conteúdos legítimos. E mais: muitos se aproveitam delas para silenciar conteúdos críticos como se fossem, por exemplo, violação de direito autoral ou incitação ao crime.

Obriga as empresas a garantirem o acesso remoto aos seus bancos de dados em outros países. Medidas como essa aumentam o número de pessoas (e dispositivos) que podem acessar dados sensíveis, comprometendo a capacidade da empresa em controlar vulnerabilidades e acessos não autorizados ao seu sistema, inclusive porque tais empresas costumam atuar em diferentes países e o mesmo poderia ser exigido por eles. Cada nova pessoa e cada novo dispositivo adiciona um novo risco.
Essas e outras regras atacam direitos já conquistados. Os parlamentares precisam ouvir a sua opinião. Tuíte para os Senadores que isso NÃO pode acontecer e avise quem você conhece.
Mais informações:
Acompanhe a tramitação no Senado
Sobre o relatório em discussão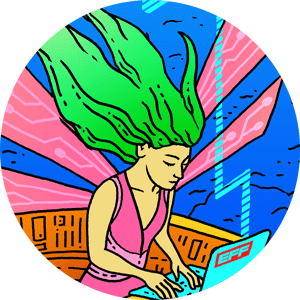 Thank You!
Your action is important and contributes to preserving a free, open internet.
---
Spread the word:
---
EFF is supported by donations from folks like you. We appreciate anything you can give!
Donate