Free Speech
Protect our Speech and Security Online: Reject the Graham-Blumenthal Bill
Members of Congress have mounted a major threat to your freedom of speech and security online. Senators Lindsey Graham (R-SC) and Richard Blumenthal (D-CT) recently introduced a bill that would undermine key protections for Internet speech in U.S. law. It would also expose providers of the private messaging services we all rely on to serious legal risk, potentially forcing them to undermine their tools' security.
The so-called EARN IT Act (S. 3398) is anti-speech, anti-security, anti-innovation, and unnecessary. Let's tell Congress to reject it.
The bill purports to deal with the very serious issue of child exploitation online, but it offers no meaningful solutions. It doesn't help organizations that support victims. It doesn't equip law enforcement agencies with resources to investigate claims of child exploitation or training in how to use online platforms to catch perpetrators. Rather, the bill's authors have used defending children as the shrewd pretense for an attack on our free speech and security online.
The EARN IT Act would create a "National Commission on Online Child Sexual Exploitation Prevention" tasked with developing "best practices" for owners of Internet platforms to "prevent, reduce, and respond" to child exploitation. But far from mere recommendations, those "best practices" would be approved by Congress as legal requirements: if a platform failed to adhere to them, it would lose essential legal protections for free speech.
It's easy to predict how Attorney General William Barr would use that power: to break encryption. He's said over and over that he thinks the "best practice" is to force encrypted messaging systems to give law enforcement access to our private conversations. The Graham-Blumenthal bill would finally give Barr the power to demand that tech companies obey him or face serious repercussions, including both civil and criminal liability. Such a demand would put encryption providers like WhatsApp and Signal in an awful conundrum: either face the possibility of losing everything in a single lawsuit or knowingly undermine their users' security, making all of us more vulnerable to online criminals.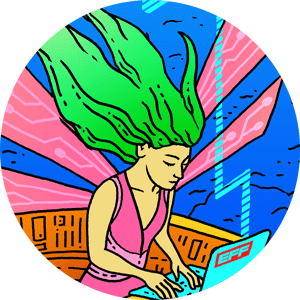 Thank You!
Your action is important and contributes to preserving a free, open internet.
---
Spread the word:
---
EFF is supported by donations from folks like you. We appreciate anything you can give!
Donate