Privacy
Stop the EARN IT Act to Save Our Privacy
The U.S. Senate has revived a surveillance bill that would have a lethal impact on privacy, security, and free speech. If Congress passes the EARN IT Act (S.3538), it may become too legally risky for companies to offer encryption services. Instead, they'll be pressured to scan nearly all online content.
We need your support to stop the EARN IT Act before it gets any farther. The Senate Judiciary Committee has already voted in favor of it. This disastrous bill was first proposed two years ago, and then dropped after overwhelming public resistance. We beat this bill once before, and we can do it again.
The EARN IT Act uses crimes against children as a justification to invite all 50 states to regulate the privacy protections internet websites and apps provide to their users. The bill's supporters have made their message clear: don't use true end-to-end encryption. Instead, scan everything.
State legislatures will have unprecedented power over websites, both large and small, and will likely pressure companies to scan not only messages, but cloud storage, online photos, and entire websites.
This requirement will put encryption providers in an awful conundrum: either face the possibility of losing everything in a prosecution or costly litigation, or undermine their users' security, making all of us more vulnerable to online criminals.
The EARN IT Act will endanger privacy for everyone, including children. It treats every internet user as a potential criminal, and subjects our communications to mass scanning. Congress should reject it.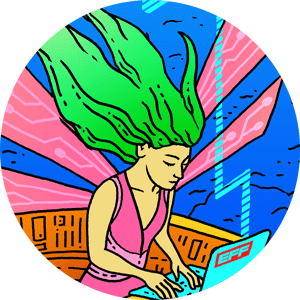 Thank You!
Your action is important and contributes to preserving a free, open internet.
---
Spread the word:
---
EFF is supported by donations from folks like you. We appreciate anything you can give!
Donate