Privacy
Stop the RESTRICT Act and Pass Real Privacy Legislation
Under the guise of curbing data collection by foreign governments, the RESTRICT Act (Senate Bill 686) would set the stage for a restriction on the use of TikTok, but not do nearly enough to truly protect our private information. Due to undefined mitigation measures coupled with a vague enforcement provision, the bill could also criminalize common practices like using a VPN or side-loading to install a prohibited app.
There are legitimate data privacy concerns about social media platforms, but this bill is a distraction from real progress on privacy. Tell Congress to stop giving more power to the Administration under the guise of undefined and unspecified "national security threats" and instead to focus on comprehensive consumer data privacy legislation that will have a real impact. Our data must be protected no matter what platform it's on—TikTok, Facebook, Twitter, or anywhere else that's profiting from our private information. This would also limit the availability of this data to foreign adversaries.
All the big social media platforms harvest and monetize our personal data and incentivize other online businesses to do the same. TikTok raises special concerns, given the surveillance and censorship practices of its home country, China. But it's also used by hundreds of millions of people to express themselves online. The U.S. government has not justified silencing the speech of Americans who use TikTok. It can't meet the high constitutional bar for a restriction on the platform, which would undermine the free speech and association rights of millions of people.
The RESTRICT Act doesn't require the executive branch to justify its restrictions on expressive technologies. It severely limits lawsuits challenging the restrictions.
Instead of passing this broad and overreaching bill, Congress should limit the opportunities for any company to collect massive amounts of our detailed personal data, which is then made available to data brokers, U.S. government agencies, and even foreign adversaries, China included. Congress should solve the real problem of out-of-control privacy invasions by enacting comprehensive consumer data privacy legislation.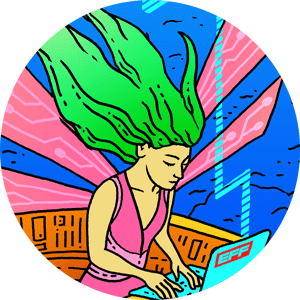 Thank You!
Your action is important and contributes to preserving a free, open internet.
---
Spread the word:
---
EFF is supported by donations from folks like you. We appreciate anything you can give!
Donate