Creativity & Innovation
Tell Congress: Americans Deserve Fast, Reliable, and Affordable Internet
Living in the United States has meant paying more for worse Internet access than we should. In a truly competitive market, we should have many options for our Internet service provider, high speeds, and universal access. We do not have these things, but a new bill in Congress and President Biden's infrastructure plan would put the United States on the path to true universal, high-speed, affordable Internet.
Tell your senators and representative to vote for the Accessible, Affordable Internet for All Act.
The Accessible, Affordable Internet for All Act would create an nearly $100 billion fiber infrastructure program run by a new Office of Connectivity that would coordinate all federal infrastructure efforts with state governments. It would deliver universal fiber to America much quicker than if the industry was left to its own devices. This would ensure that the multi-gigabit innovations in applications and services can be created in the United States and also used by all Americans. A universal fiber program would also allow next generation Wi-Fi and 5G to have national coverage as well as any future iterations of wireless technology. But perhaps most importantly of all, the issue of the digital divide would be solved in its entirety and properly relegated to the history books.
A few large companies control Internet access for so many people living in America. And because of their near-monopoly, they have no incentive to provide better service or spend money on rural or low-income communities. This would change that status quo, allowing competition and empowering communities to build their own broadband. It would also dramatically lift the overall quality and speed of the Internet in the United States.
Access to high-speed Internet is a necessity. The Accessible, Affordable Internet for All Act recognizes that fact and moves the United States forward towards affordable, universal, high-speed Internet. Ending the digital divide should be a key part of American recovery and this would make that a reality. Tell Congress to vote for the Accessible, Affordable Internet for All Act.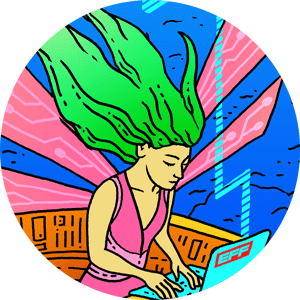 Thank You!
Your action is important and contributes to preserving a free, open internet.
---
Spread the word:
---
EFF is supported by donations from folks like you. We appreciate anything you can give!
Donate