Creativity & Innovation
Tell Congress: Don't Allow The Return Of The Worst Patents
The Patent Eligibility Restoration Act (PERA), S. 2140, would throw out Supreme Court rules that limit patents on abstract ideas. If PERA passes, it will open the floodgates for far more vague and overbroad software patents. It will even allow for a type of patent on human genes that the Supreme Court rightly disallowed in 2013.
No one should be allowed to take an abstract idea, add generic computer language, and get a patent. And we should never see patents on the genes that naturally occur in human bodies. But if PERA passes, that's exactly what will happen.
Patent trolls—companies that have no product or service of their own, but simply make patent infringement demands on others—are a big problem. They've cost our economy billions of dollars. For a small company, a patent troll demand letter can be ruinous.
But we took a big step forward in the fight against patent trolls in 2014, when a landmark Supreme Court ruling, the Alice Corp. v. CLS Bank case, held that you can't get a patent by adding "on a computer" to an abstract idea.
This bill by Sen. Thom Tillis (R-NC) and Sen. Chris Coons (D-DE) would also override the Supreme Court ruling that stopped the U.S. Patent Office from issuing patents on human genes. Patenting human genetic material is wrong and should never occur.
Tell Congress to reject the Patent Eligibility Restoration Act.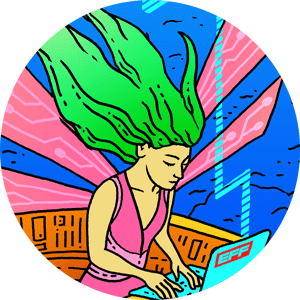 Thank You!
Your action is important and contributes to preserving a free, open internet.
---
Spread the word:
---
EFF is supported by donations from folks like you. We appreciate anything you can give!
Donate