Privacy
Tell Congress: Oppose the U.S.-U.K. Cloud Act Deal
The U.S. is just a few months away from entering into an agreement that will allow police from the United Kingdom to get information from U.S. Internet companies—without a warrant or any other prior approval from a judge. This agreement between the U.S. and U.K. represents a serious threat to online privacy. Tell Congress to put a stop to it.
Soon, U.K. police will be able to target people for investigation, and gather their data from U.S. companies, without a judge's approval—and without ever providing notice to the targets.
The data collected by U.K. police will include the private information of Americans and non-Americans alike. While U.S. persons aren't supposed to be targeted, this deal won't stop American communications with a targeted person from being swept up while foreign police investigate. This deal even allows, for the first time, a foreign government to perform a wiretap on a conversation involving a U.S. citizen or resident. These wiretaps won't have the normal safeguards that a U.S. person would get if they were subject to a wiretap authorized by a U.S. court.
The deal also allows police in the U.S. to bypass U.K. sovereignty. U.S. law enforcement will be able to search and seize data on territory located in Britain and Northern Ireland, without following privacy rules in the U.K.
The US-UK agreement is the first negotiated under the Cloud Act—a federal law that allows foreign police to negotiate agreements to demand data stored in the United States and about U.S. persons. This troublesome U.S.-U.K. agreement will set a terrible precedent for similarly bad Cloud Act deals that could be struck with other nations.
The DOJ should work on speeding up existing methods of getting data across borders while maintaining judicial oversight. The U.S.-U.K. Cloud Act agreement is a bad deal for citizens of both countries, and Congress should stop it.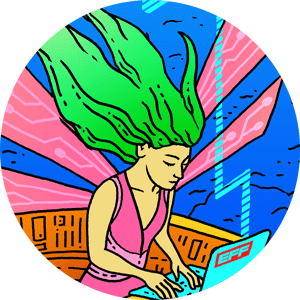 Thank You!
Your action is important and contributes to preserving a free, open internet.
---
Spread the word:
---
EFF is supported by donations from folks like you. We appreciate anything you can give!
Donate