Tell Congress: Quit Trying to Sabotage Net Neutrality
Net neutrality is under multiple threats in Congress. Whether it's slashing the FCC's budget, attempting to prohibit the agency from enforcing its Open Internet Order, or stalling net neutrality protections with redundant and unnecessary "studies," lawmakers are using every trick they can to undermine the FCC's work to keep the Internet free and open.
In the last few weeks, Congress has been relentless in its attempts to defund, stall, and hamstring the FCC from enforcing the net neutrality rules it passed last year, despite the fact that 4 million Americans spoke out in favor of the FCC using its regulatory authority to protect a free and open Internet.
Let's tell lawmakers to protect net neutrality, not undermine it.
October 20, 2019
As your constituent, I'm writing to ask you to reject attempts to undermine the FCC's authority to enforce net neutrality.
Please reject measures in the financial services appropriations bill that would delay the FCC's implementation of rule changes to allow for competition in the set-top box market. In addition, please oppose any amendment to the bill that would bar the FCC from enforcing its Open Internet Order.
A free and open Internet is essential for a just society. I urge you to avoid attempts to weaken net neutrality protections and entrench Internet and television monopolies.
Signed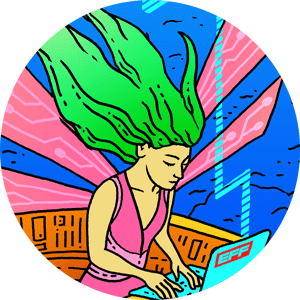 Thank You!
Your action is important and contributes to preserving a free, open internet.
---
Spread the word:
---
EFF is supported by donations from folks like you. We appreciate anything you can give!
Donate