Creativity & Innovation
Tell Congress: Tech Is Badly in Need of Competition
We are constantly bombarded with evidence that there is a severe lack of players in the tech space. Everywhere we look, a handful of companies act as chokepoints on our everyday lives. But there is legislation that would wrest some control back into our own hands.
The Open App Markets Act would prohibit companies of over 50 million U.S. users from engaging in anticompetitive behavior in their app stores. For example, Apple could not give its own apps preferential access to features that aren't available to other app developers, or use non-public data it gathered about third-party apps to compete with those apps. For those companies who also make the operating system for the mobile device—as Google and Apple do—they would also have to turn more control over to device owners.
If you don't want to use iMessage, this bill would let you uninstall it. If you wanted to make a secure messaging app like Signal your default message app, this bill would let you. And if you wanted to install an app not available in the app store, this bill would let you do that too.
It's an important step in restoring competition. There are a number of bills in the U.S. Congress that, combined, would go a very long way to fixing the broken tech ecosystem. These bills include interoperability (in the ACCESS Act) and stricter controls on Big Tech companies buying up competitors (in the Platform Competition and Opportunity Act).
It's past time for Congress to pass new antitrust legislation. Tell Congress to move forward on these bills now.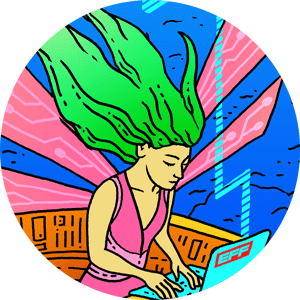 Thank You!
Your action is important and contributes to preserving a free, open internet.
---
Spread the word:
---
EFF is supported by donations from folks like you. We appreciate anything you can give!
Donate