Tell Congress to investigate CBP social media monitoring
Customs and Border Protection (CBP) recently proposed to ask travelers from countries on the State Department's Visa Waiver Program list to provide their "social media identifier." Handing over a list of social media accounts to the government undermines freedom of expression, international law, and individual privacy. Tell the U.S. Congress to investigate.
CBP received comments from thousands of users opposing its ill-considered and counter-productive policy proposal, which prompted the agency to commit to some useful limits. The policy, however, remains flawed.
The U.N. Special Rapporteur on the promotion and protection of the right to freedom of opinion and expression has argued that CBP's proposal would undermine core tenets of international law.
The proposal also fails to indicate how social media profiles will be evaluated, or the process through which a traveler could be identified as a security risk. These standards must be articulated in advance to limit individual discretion and prevent ideological profiling of the sort that has long limited the rights of Americans to hear unpopular views.
Ultimately, the CBP proposal would undermine privacy, freedom of expression, international law, the rights of Americans both to hold and to hear unpopular views, and the Obama administration's foreign policy to promote freedom of expression. It could also accelerate a race to the bottom among countries and place Americans at risk abroad.
Don't use Twitter? Click here.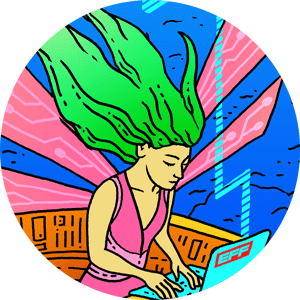 Thank You!
Your action is important and contributes to preserving a free, open internet.
---
Spread the word:
---
EFF is supported by donations from folks like you. We appreciate anything you can give!
Donate