Tell Law Enforcement: Come Back with a Warrant
If law enforcement wants to rummage through our Gmail accounts or read our private messages on Facebook, it should be required to go to a judge and get a search warrant. Tell the Senate to pass the Email Privacy Act, and keep the police out of our email.
The House of Representatives unanimously passed the Email Privacy Act (H.R. 699), closing a significant loophole in the Electronic Communications Privacy Act, first passed in 1986. Now the Senate is ready to move the bill.
The Email Privacy Act is simple: it requires the government to get a probable cause warrant from a judge before obtaining private communications and documents stored online with companies such as Google, Facebook, and Dropbox—regardless of how long they have been stored.
Senators need to hear from you. Without sustained pressure from the public, the Senate Judiciary Committee could adopt a weakened version of the bill, which would leave loopholes for unreasonable privacy invasions by the government.
The Email Privacy Act is supported by Republicans and Democrats, by technology companies and advocacy groups. People across the political spectrum recognize that the law is out of date and in need of a critical security patch.
Please help us bring email privacy law out of the 1980s. Contact your senator today.
February 26, 2021
As your constituent, I urge you to pass the "Leahy-Lee Substitute Amendment," which contains the text of the Email Privacy Act (H.R. 699), without any additional amendments.
The Email Privacy Act is a critical update to the Electronic Communications Privacy Act of 1986 (ECPA), which currently governs law enforcement access to email and digital documents stored online with third-party companies. The bill will ensure that when the government wants to access email or other private documents stored in the cloud, it is required to go to a judge and get a search warrant based on probable cause.
Certain law enforcement groups are pushing for amendments to weaken this standard, and create carve-outs for their particular interests. Please stand firm in ensuring that the Senate passes a "clean" Email Privacy Act.
ECPA was forward-looking when it was signed into law in October 1986, considering that the World Wide Web hadn't even been invented yet. But now, ECPA is outdated. For example, the law allows the government to seize emails more than 180 days old without ever having to go to a judge, even though individuals regularly store their entire email archive online and have an expectation that those messages will remain private. This gap between the law and the technology ultimately leaves us all at risk.
The Email Privacy Act is a bipartisan bill that passed unanimously in the House. It is a common sense update that is long overdue. Please pass the Email Privacy Act swiftly and without weakening amendments to ensure our email accounts and digital documents can be secure from unreasonable government intrusion.
Signed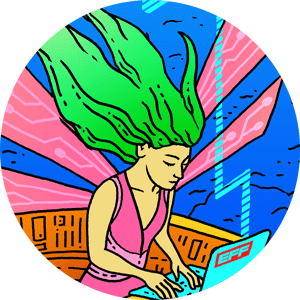 Thank You!
Your action is important and contributes to preserving a free, open internet.
---
Spread the word:
---
EFF is supported by donations from folks like you. We appreciate anything you can give!
Donate