Privacy
Tell San Francisco's Mayor and Board of Supervisors: Don't Expand SFPD's Surveillance Powers
San Francisco is considering a dangerous proposal that would increase surveillance and threaten our privacy and civil liberties. The San Francisco Police Department (SFPD) has proposed a piece of legislation that would drastically expand police access to thousands of private surveillance cameras across the city–including for live surveillance to investigate misdemeanor crimes and to monitor any broadly-defined "significant event." The vagueness and breadth of the legislation would give police vast new powers to spy on San Franciscans while they commute to work or drop their kids off at school, visit healthcare providers, and attend religious services.
This proposal would make it easier for the SFPD to do what they've done before—violate the civil liberties of San Franciscans by live monitoring First-Amendment protected activities like protests, public celebrations, and religious gatherings.
We need your help! Tell the Mayor and your Supervisor that the police must not receive these vague, overreaching, and invasive surveillance powers.
Three years ago, EFF joined a coalition of community groups to pass the city's landmark Surveillance Technology Ordinance, which, among other things, empowers the Board of Supervisors, with public input, to decide whether and under what circumstances city agencies may acquire and use surveillance technology. Earlier this year, this coalition led the fight against a dangerous ballot initiative that would have gutted this landmark piece of privacy legislation. Now our privacy is under attack again.
This fight is not just for the civil liberties of San Franciscans, but to protect people accessing reproductive and gender-affirming care, protesting police violence, and seeking refuge in our city. In addition to authorizing live surveillance, the proposal would incentivize the SFPD to stockpile large troves of video footage for two years. The proposal would allow sharing of such footage with any out-of-state or federal agencies​​—a particularly concerning prospect in a post-Roe landscape. While San Francicans are overwhelmingly against expanding SFPD's surveillance powers, the SFPD and mayor continue to push this plan as a cure-all for public safety concerns. Let's tell them we will not stop standing up for the civil liberties and civil rights of all San Franciscans.
Take action
Send this email: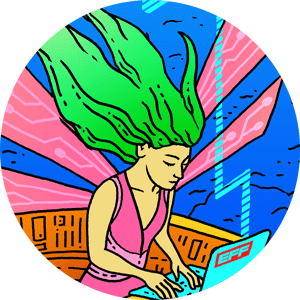 Thank You!
Your action is important and contributes to preserving a free, open internet.
---
Spread the word:
---
EFF is supported by donations from folks like you. We appreciate anything you can give!
Donate