Privacy
Tell San Francisco's Mayor and Board of Supervisors: No More Surveillance
San Francisco is considering a dangerous proposal that would increase surveillance and threaten our civil liberties. The San Francisco Police Department (SFPD) and Mayor London Breed are stoking fears about crime in order to gut the Surveillance Technology Ordinance, a landmark city law that requires public input and approval from the Board of Supervisors before a city department uses surveillance technologies. The SFPD and Mayor have proposed a ballot measure that would create broad exceptions for the police. Several Supervisors have put forward a competing ballot measure to strengthen the community control provisions of the Ordinance and the ban on government use of facial recognition technology.
EFF supports the Supervisors' measure, and opposes the police and Mayor's measure. The measures can be withdrawn until early March—otherwise, they will go to a city-wide vote in June.
We need your help! Tell your Supervisors and the Mayor that the police must not have more surveillance powers without community control. As a city, we took a major step forward and passed this landmark law to create more accountability and transparency. This is no time to step back!
Nearly three years ago, EFF joined a coalition of community groups to support the city's passage of the Surveillance Technology Ordinance, which bans government use of facial recognition technology and empowers the Board of Supervisors, with public input, to decide whether city agencies may acquire and use other surveillance tech. A year later, the SFPD violated the landmark Ordinance by using a large non-city surveillance camera network to spy on racial justice protests without Board approval.
This fight is not just for the civil liberties of San Franciscans, but to protect the Black-led racial justice movement across the country from police backlash. A chief lesson from the protests following the police murder of George Floyd is that communities across the country must have the right to democratically decide how to handle complicated issues of civil liberties, crime, and public safety. San Francisco's Surveillance Technology Ordinance protects that right and allows communities to say "no" to police surveillance on our streets.
Take action
Send this email: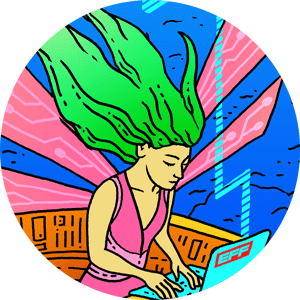 Thank You!
Your action is important and contributes to preserving a free, open internet.
---
Spread the word:
---
EFF is supported by donations from folks like you. We appreciate anything you can give!
Donate