Tell the Senate to Pass a Strong Election Security Bill
The Senate is considering legislation meant to protect free and fair elections in the U.S. But one of the current proposals doesn't include the two most important elements: universal paper ballots, and automatic "risk-limiting" audits.Let's tell the Senate: if it doesn't include these essential features, it's not a real election security bill.
Earlier versions of the Secure Elections Act (S. 2593) included these two critical components, but now the bill has been badly watered down. We need to make progress against the increased threat of interference in our elections, and the current bill doesn't do the job. Only three states are currently using risk-limiting audits, which are the gold standard in auditing elections. About a dozen states are using voting machines that have no verifiable paper trail at all.Digital attacks are capable of meddling with voting machines and then deleting evidence of their own existence. Election results need to be verifiably accurate—and the best way to do that is with a voter-marked paper record that the voter herself can read.Audits shouldn't just happen during an unusually close election, or some other type of aberration. They should be a regular part of our democratic landscape, like an annual checkup at the doctor. The best way to accomplish that is with risk-limiting audits, a cheap and efficient type of auditing that involves a hand-recount of a small number of ballots.Secure and verifiable voting is the cornerstone of our democracy. Paper ballots and appropriate audits can't wait any longer. Tell Congress to oppose the Secure Elections Act unless it includes universal paper ballots and automatic risk-limiting audits.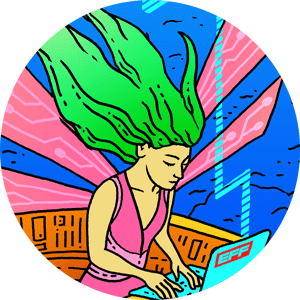 Thank You!
Your action is important and contributes to preserving a free, open internet.
---
Spread the word:
---
EFF is supported by donations from folks like you. We appreciate anything you can give!
Donate