Creativity & Innovation
Tell the Senate to Restore Full Net Neutrality Protections
In December 2017, the FCC voted to roll back the 2015 Open Internet Order, giving Internet service providers (ISPs) free reign to engage in unfair and discriminatory data practices. This year, the House of Representatives voted in favor of the Save the Internet Act, which would restore the 2015 net neutrality protections and make them permanent. Tell the Senate to do the same and stand up for real net neutrality!
The Save the Internet Act (S. 682) , would restore the protections we had under the 2015 Open Internet Order. Net neutrality protections ensure that ISPs treat all data that flows through their networks fairly. The order also provided mechanisms that promoted competition and access to the Internet and considered the role Internet access and Internet speeds play in public safety. In April of 2019, the House passed its version of this bill, and now it's time for the Senate to follow suit.
While there are other so-called net neutrality bills, they often contain only a ban on three practices: blocking, throttling, and paid prioritization. While preventing these actions is important, they are not the only threats to net neutrality. The Save the Internet Act is the best option for true net neutrality protections.
Don't settle for senators who support net neutrality in name only. Ask them to co-sponsor the Save the Internet Act and make a real commitment to stand up for a free and open Internet.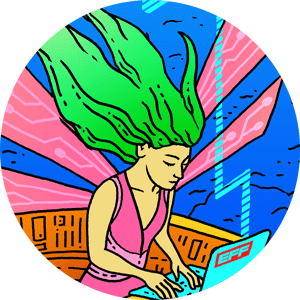 Thank You!
Your action is important and contributes to preserving a free, open internet.
---
Spread the word:
---
EFF is supported by donations from folks like you. We appreciate anything you can give!
Donate