Free Speech
Diga aos Deputados: Excluam a obrigação de pagamento por conteúdo jornalístico do PL das Fake News
A obrigação de plataformas digitais pagarem pelo uso de conteúdo jornalístico online está prestes a se tornar lei no Brasil com a introdução de uma regra genérica e problemática no Projeto de Lei das Fake News (PL 2630). Junte-se ao apelo da Coalizão Direitos na Rede e da EFF pedindo aos legisladores que abandonem essa proposta preocupante. A nova redação apresentada pelo relator Orlando Silva ainda deixa as questões mais cruciais sem resposta, direcionando-as para regulamentação posterior, pelo Executivo, e interpretação dos tribunais. A regra de remuneração também insiste nos direitos autorais como a principal via para garantir a sustentabilidade do jornalismo. Ela se baseia em uma compreensão perigosa de direitos autorais, em que citar e discutir as notícias exigiria pagamento, o que impacta a liberdade de expressão e pode resultar em uma perigosa redução de informações disponíveis online.
Diga ao relator do PL e ao presidente da Câmara dos Deputados que esta regra é inconsistente e deve ser suprimida do PL das Fake News.
Do jeito que está redigida no substitutivo ao PL 2630/2020, a obrigação de remuneração de plataformas pelo uso de conteúdo jornalístico praticamente passa um cheque em branco para um futuro regulador. A regra não especifica o que constitui um 'uso' que desencadeia a obrigação de remuneração, de que forma o pagamento deve ser calculado ou como será distribuído. Embora o novo rascunho diga que nenhuma remuneração é devida quando um usuário compartilha um URL, não está claro se essa isenção se aplica quando o URL compartilhado cria uma visualização automática de um artigo de notícias. Pior: se um usuário cita um conteúdo de notícias em um post de mídia social sem compartilhar o link ou esquece de nomear o autor, isso geraria uma obrigação de pagamento da plataforma online aos editores de notícias? As plataformas de internet seriam obrigadas a monitorar todas as citações postadas pelos usuários para garantir que elas paguem (ou excluam) citações que não colocam as referências de forma adequada?
Vimos em outros lugares como a criação de obrigações semelhantes na verdade favoreceram as Big Tech e a Grande Mídia em relação aos veículos de mídia independentes e não dominantes. Em vez de dar um veto cultural às grandes empresas de jornalismo com base em direitos autorais, os legisladores e reguladores devem enfrentar os problemas do mercado de publicidade digital e promover a concorrência e a transparência. Os abusos das empresas de tecnologia contra as empresas de jornalismo estão relacionados principalmente a práticas desleais no mercado de publicidade digital, que devem ser devidamente combatidas com respostas criteriosas e bem debatidas, não apressadas. A regra de remuneração do Projeto de Lei das Fake News não é a resposta apropriada para enfrentar o problema. Se aprovada, terá consequências ruins para a concentração da mídia, a liberdade de expressão e a liberdade de imprensa. Diga aos deputados que rejeitem esta regra!!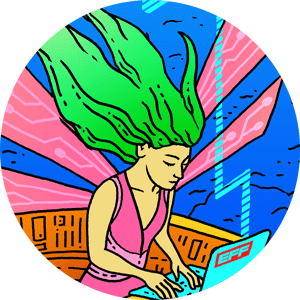 Thank You!
Your action is important and contributes to preserving a free, open internet.
---
Spread the word:
---
EFF is supported by donations from folks like you. We appreciate anything you can give!
Donate