Free Speech
San Francisco: End SFPD's Illegal Use of Private Cameras to Spy on Protesters.
San Francisco residents should be free to protest without the government spying on them with a vast network of private surveillance cameras.
Whether on their own, or working with private entities like the Union Square Business Improvement District, police focus their digital gaze on our community's Black residents, other ethnic minorities, migrants, religious minorities, and the poor. San Francisco's Stop Secret Surveillance Ordinance was adopted to address this concern. The San Francisco Police Department (SFPD) is not above the law. Tell your Board of Supervisors to stop the SFPD's use of private cameras.
The threat of police exploiting surveillance technology to spy on people exercising their First Amendment rights was a primary motivation for San Francisco's Board of Supervisors passing 2019's groundbreaking Stop Secret Surveillance Ordinance. Less than a year later, SFPD's violation of this common-sense process for transparency, accountability, and stakeholder engagement underscores just how critical these values are to preserving essential freedoms.
The Stop Secret Surveillance Ordinance is straightforward: it requires public notice, responsible use policies, an assessment of how surveillance technology will impact already marginalized segments of the community, and annual reporting on approved technologies. After hearing from a broad segment of the community, San Francisco's Board of Supervisors passed the Stop Secret Surveillance ordinance with overwhelming Board support. It also bans city use of face recognition technology.
As thousands took to the streets in protest of racist, anti-Black police violence, the San Francisco Police Department chose to violate the City's Surveillance Technology Ordinance and the Board of Supervisors' authority and control over surveillance decisions in San Francisco. From May 31 to June 7, SFPD established real-time access to the Union Square Business Improvement District's privately-owned camera network — demonstrating the lawlessness and lack of accountability protesters were demanding be addressed.
Now is the time for the Board of Supervisors to ban city use of private networks of surveillance cameras. We've just seen the SFPD violate the existing ordinance by using such networks against Black-led protests. In doing so, the SFPD invaded the privacy of protesters, targeted people of color, and discouraged further protests.
Perhaps more than any other moment in our lifetimes, public safety demands trust between community members and the agencies sworn to keep them safe. Police lawlessness and high tech surveillance further erode the frayed fabric of our collective accountability. Call on your Board of Supervisors to take action today.
Take action
Send this email: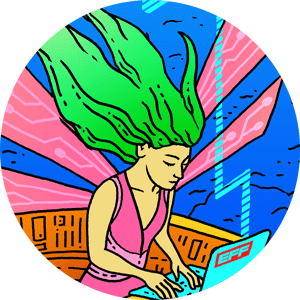 Thank You!
Your action is important and contributes to preserving a free, open internet.
---
Spread the word:
---
EFF is supported by donations from folks like you. We appreciate anything you can give!
Donate