Privacy
Speaker Johnson: End NYPD Face Surveillance
With over nine thousand face scans in 2020 alone, the New York City Police Department (NYPD) is a leading abuser of New Yorkers' freedoms through its use of face recognition, a biased, broken, and invasive technology.
No government agency should use face recognition. There is special urgency to end the NYPD's use of this dangerous technology given the department's history of misconduct, and its failure to properly manage officer use of the technology. Join us in calling on City Council Speaker Corey Johnson to introduce and pass legislation banning government use of face recognition technology in New York City.
Government use of face recognition threatens the privacy and safety of all New Yorkers. When face recognition technology and the officers responsible for its use make inevitable mistakes, New Yorkers pay the price.
While cities across the country are taking action to end police use of this flawed technology, the NYPD continues to expand its irresponsible use. By the department's own count, they have utilized the technology for more than 22,000 face scans over the past 3 years. That figure, however, fails to take into account the more than 11,000 searches NYPD officers have carried out using the controversial platform Clearview AI, in violation of the department's own guidelines.
Face images collected by at least one federal agency have already been stolen due to a vendor's failure to secure the data properly, harming more than one hundred thousand individuals. Unlike with a driver's license, a license plate, or a passport, the people impacted cannot simply replace their faces to mitigate the harm to their privacy, safety, and security.
Speak up to protect your rights and the safety of all New Yorkers. Let New York City Council Speaker Corey Johnson know: it's time to ban the NYPD's use of face recognition technology.
Take action
Send this email: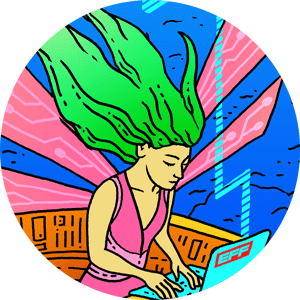 Thank You!
Your action is important and contributes to preserving a free, open internet.
---
Spread the word:
---
EFF is supported by donations from folks like you. We appreciate anything you can give!
Donate