Free Speech
Stop the Protecting Kids on Social Media Act
The Protecting Kids on Social Media Act would lead to a second-class online experience for young people, mandated privacy-invasive age verification for all users, and in all likelihood, the creation of digital IDs for all U.S. citizens and residents. The bill will make it illegal for anyone under 13 to join a social media platform, and require parental consent, verified by the government, for anyone between the ages of 13 and 18 to do so. The world envisioned by the authors of this bill is one where everyone has less privacy and less power to speak out and access information online.
This bill is technically an alternative to the dangerous Kids Online Safety Act, but it is a bad one. No one should have to hand over their driver's license just to access free websites. Having to hand over that driver's license to a government program doesn't solve the problem. The end result of this law would likely be that a huge number of young people—particularly the most vulnerable—would lose access to social media platforms, which can play a critical role for young people in accessing resources and support in a wide variety of circumstances. Tell your Senator you oppose it.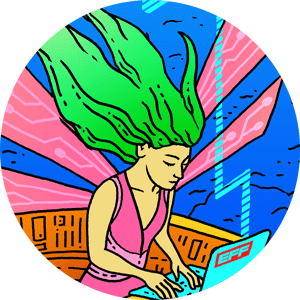 Thank You!
Your action is important and contributes to preserving a free, open internet.
---
Spread the word:
---
EFF is supported by donations from folks like you. We appreciate anything you can give!
Donate