Privacy
Tell Congress: Absent Major Changes, 702 Should Not be Renewed
We all deserve privacy in our communications, and part of that is trusting that the government will only access them within the limits of the law. But it's now clear that the government hasn't respected any limits on the intelligence community or law enforcement. When it comes to Section 702, a law that continues to allow spying on Americans, they've ignored our rights.
This December, Section 702 is set to expire, and the current administration will try everything in their power to renew it. We think it's time for 702 to end entirely and that any future programs must start from scratch in order to protect the privacy of digital communications. EFF will continue to fight to make sure that any bill that does renew Section 702 closes the government's warrantless access to U.S. communications, minimizes the amount of data collected, and increases transparency. Anything less than that would signal a continued indifference, or contempt, to our right to privacy.
Tell Congress it's time they protect our privacy!
Section 702 allows the government to conduct surveillance inside the United States by vacuuming up digital communications as long as the surveillance is directed at foreigners currently located outside the United States. It also prohibits intentionally targeting Americans. Nevertheless, the NSA routinely ("incidentally") acquires innocent Americans' communications without a probable cause warrant. Once collected, the FBI can search through this massive database of information by "querying" the communications of specific individuals.
The FBI alone reported conducting up to 3.4 million warrantless searches of Section 702 data in 2021 using Americans' identifiers. Congress and the FISA Court have imposed modest limitations on these backdoor searches, but according to several recent FISA Court opinions, the FBI has engaged in "widespread violations" of even these minimal privacy protections.
This loophole, and many other things, need to change before Congress acts to renew Section 702.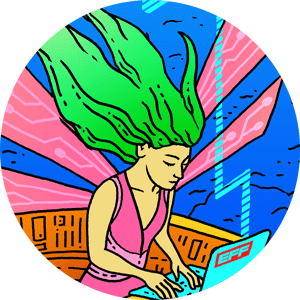 Thank You!
Your action is important and contributes to preserving a free, open internet.
---
Spread the word:
---
EFF is supported by donations from folks like you. We appreciate anything you can give!
Donate