Privacy
Tell the Senate: the Solution to Kids' Privacy Isn't More Surveillance
The Senate Commerce Committee is considering a bill that, in the name of children's privacy, creates a system of private surveillance that would force platforms to collect more information on every user, further invading their privacy in the process. The "Kids Online Safety Act" (KOSA) would make platforms the arbiter of what children see online and could hand over significant power, and private data, to third-party identity verification companies like Clear or ID.me.
Lawmakers should be providing real privacy protections for everyone online. KOSA doesn't do that. Instead, KOSA would likely require everything from Apple's iMessage, Signal, web browsers, email applications, VPN software, and platforms like Facebook and TikTok to collect more user data. Perhaps even worse, the bill would allow individual state attorneys general to decide what topics pose a risk to the physical and mental health of a minor, and allow them to force online services to remove and block access to that material everywhere, by default. This isn't safety—it's censorship.
In addition to forcing platforms to collect more information, the law would seriously endanger teenagers' ability to access information. This is because KOSA creates liability for platforms that fail to block children from a broad and vague list of content that it deems harmful. The natural result of this censorious scheme is that a large amount of material will likely be banned outright, leaving huge holes in what information is accessible online. And online services are likely to implement this censorship poorly via filters, which we know fail to properly distinguish "good" speech from "bad" speech, often catching legitimate speech, too.
Congress should support comprehensive data privacy legislation for all users. Instead, this bill is a heavy-handed plan to force technology companies to collect more data on everyone, spy on young people, and stop them from accessing content that the state believes is "not in their best interest," as defined by the government, and interpreted by tech platforms. This bill is currently in the Senate Commerce Committee, and if it passes without significant changes, it will threaten privacy for everyone.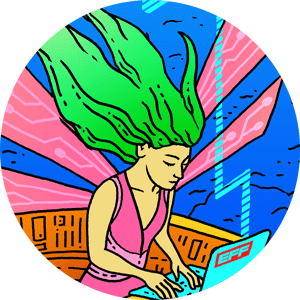 Thank You!
Your action is important and contributes to preserving a free, open internet.
---
Spread the word:
---
EFF is supported by donations from folks like you. We appreciate anything you can give!
Donate