Privacy
The EARN IT Act is Back, Seeking To Scan Us All
We all have the right to have private conversations. They're vital for free and informed self-government. When we want to have private conversations online, encryption makes it possible. Yet Congress is debating, for a third time, the EARN IT Act (S. 1207)—a bill that would threaten encryption, and instead seek to impose universal scanning of our messages, photos, and files.
The EARN IT Act invites all 50 states to regulate internet services, hoping state legislatures will follow a set of "best practices" set by a federal commission stacked with law enforcement agencies. The bill's supporters want to wipe true end-to-end encryption from the internet, and replace it with scanning software that puts us all in a permanent criminal lineup.
The bill sponsors' excuse for seeking universal surveillance is the same as before: crimes against children. If EARN IT passes, state legislatures will use their unprecedented power to regulate websites, large and small, in the name of protecting children. They're likely to pressure companies to scan messages, photos, and entire websites.
Online services that use encryption to protect user privacy will have an awful dilemma: lose everything in a lawsuit or prosecution, or undermine their own users' privacy and security. Many will choose to follow the government's lead and scan everything. That will make us all more vulnerable, including children.
We've beaten this bill before—twice!—and we can do it again. We need your help to do it.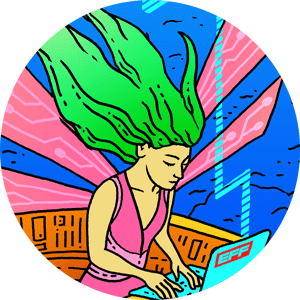 Thank You!
Your action is important and contributes to preserving a free, open internet.
---
Spread the word:
---
EFF is supported by donations from folks like you. We appreciate anything you can give!
Donate